Check it out! We have some pretty logs. And lots of things to climb on, apparently.
Our ol' buddy Chris has been hard at work on our exterior logs lately. Actually, the logs themselves have been done for awhile; the chinking (the stuff in between the logs) is what's still in progress. (I've watched him do it, and it's more of an art than a trade I think.) He's almost done - just a few spaces in the upper right area still to go. He also had to frame out the upper window, which we tried to match as closely as possible to the lower windows.
The color is a little more "tan" than we originally intended, but it's growing on me and I think I will like it even better when the board and batten siding is actually painted its intended color instead of being so darned blindingly white. (It seriously hurts your eyes when the sun reflects off it. I'm sure it can be seen from space.)
And just for fun, here is the same view almost 2 years ago: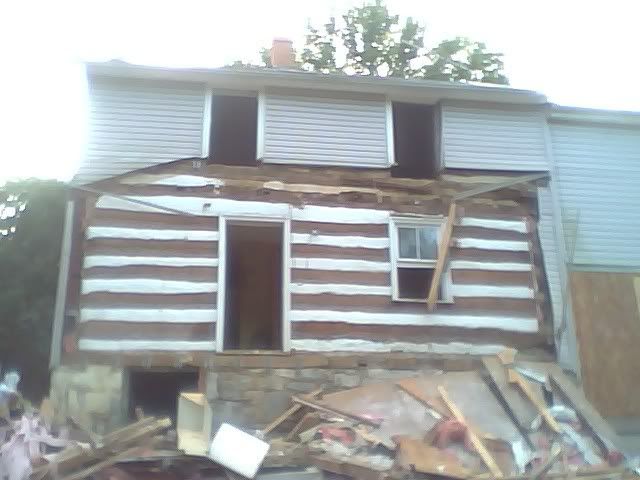 I think we can safely say it looks improved. Yard cleanup is still somewhat of a problem, but even that is getting less embarrassing. That's kinda the goal these days -- instead of "Barbie Dream House" we're going for "less and less embarrassing all the time."